TILTed Tech: Scholarly Activity
October 18
@
12:00 pm
–
3:00 pm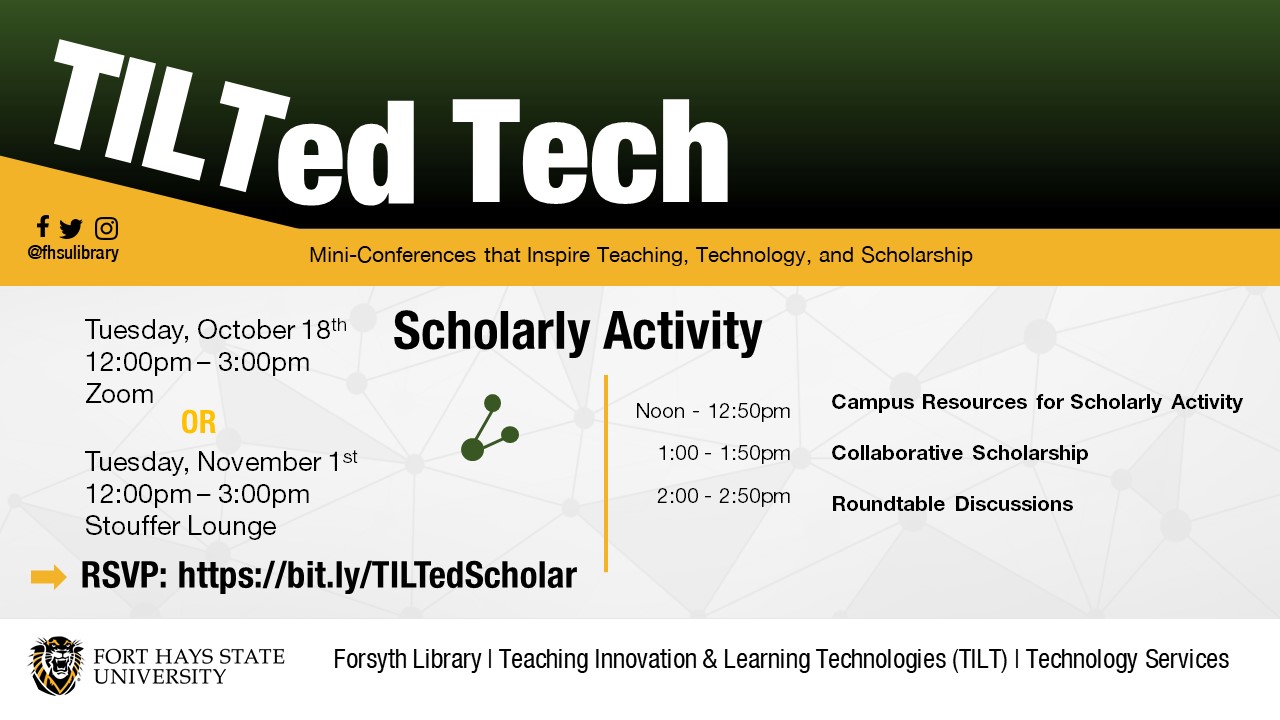 This is an opportunity to attend the TILTed Tech Mini-Conference (on Zoom) about Scholarly Activity to learn more about resources and ideas for promoting an environment of research and scholarship at Fort Hays State University.
Register Here! – Registration for TILTed Tech: Scholarly Activity (10/18 Zoom OR 11/1 In-Person) (google.com)
Schedule of Sessions:
12 PM – Campus Resources for Scholarly Activity: Explore campus resources that support the entire process of scholarly activity – from the beginning ideas of a scholarly endeavor to utilizing resources and peers to support you along the way and expanding the reach of your final work.
1 PM – Collaborative Scholarship: Get inspired by three different case studies each showing a different way to pursue scholarship through collaboration.
2 PM – Round Table Discussions: Take time to visit with others about many of the resources and themes presented in earlier sessions. This may include: Scholarly Communication, Research Methodology & Analysis (qualitative and quantitative), Involving Students in Research, Internal Funding and Scholarly Initiatives, and Mentoring in Research. Each round table will have leaders to answer specific questions or provide additional guidance to attendees.  
Here is a helpful video to watch before the event!